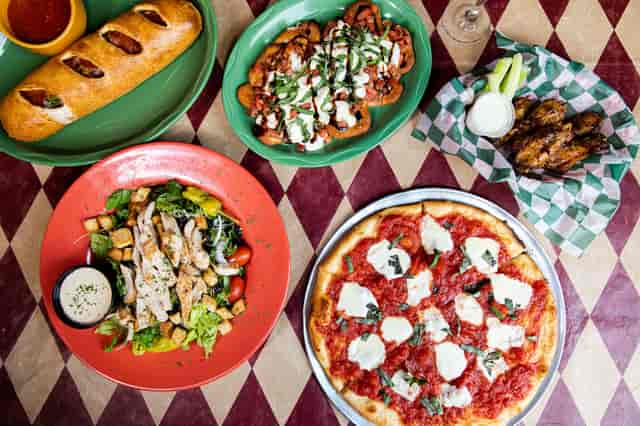 Live, Laugh, and Eat well. It's the Italian Way. It's the Ciccino's Way.
COVID-19 Update Regarding Ciccino's Operations
Here at Ciccino's, our highest priority is the health and safety of our employees and patrons. Ciccino's and Staff has been committed to maintaining a clean and healthy environment. We are closely following and as always committed to adhere to Federal and State Sanitary guidance and protocols as they evolve in regards to Coronavirus (COVID-19). Now that we enter Phase 3 of New York Forward and re-opening our restaurants, safety is our priority. Please see attached PDF of Ciccino's COVID-19 Re-opening Safety Plan.

Thank you to all our employees, patrons and friends for your local support and dedication during these unprecedented times. 
Grazie!!
The Franzone Family & Staff at Ciccino's Pizzeria & Restaurant's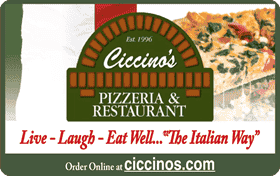 Gift Cards
Need a special gift for any occasion? Stop by today to get a gift card! Can be redeemed at any participating location. Restrictions may apply.